This is the showcase, junk room or whatever for projects, stuff made by or involving another random guy. For the sake of clarity, lets call him mosh.
Here you can found for example the face2FACE add-on for Blender (Which is by the way one of the greatest open source software programs in the universe. Though this is no secret anymore).
face2Face


which will help you in projecting/placing objects face to face in a fast and elegant way. It allows you to project a single or multiple source objects onto a target object. The projection points are determined by selecting a single face in the source object and one or multiple faces on the target object. This projections then can be altered in various ways. And applied in the end if you are happy with the results. Picked up again afterwards and changed again if needed.
Credits for the music:Fluffing a Duck, Pixel Peeker Polka - faster :both by Kevin MacLeod (incompetech.com), licensed under Creative Commons: By Attribution 3.0 License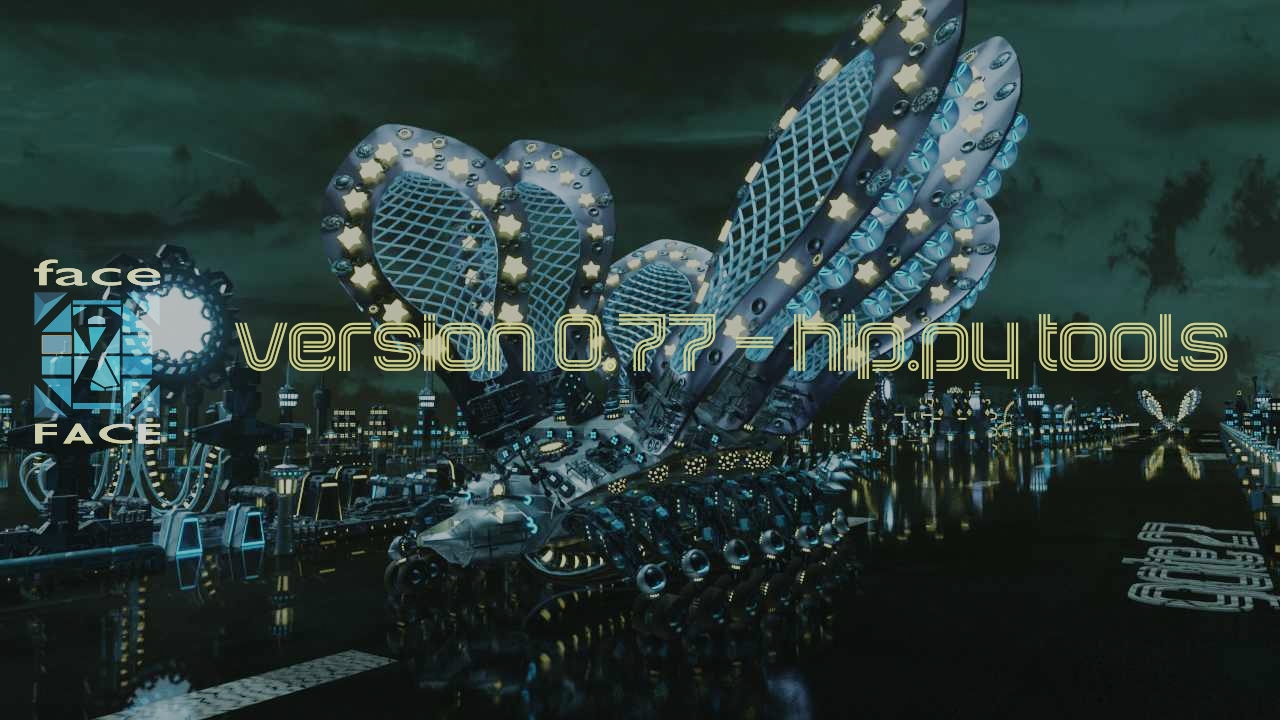 The current version is 0.77 with many new features. Now possible for example is projecting objects with all their sub-projections. Just to mention one. So i would really be happy if you gave it a try and test it out. Report bugs and issues, what i would really appreciate. Or come up with new ideas for improvement. And if they are decided to be good, i will add to them to the list of already planned improvements. This add-on will be taken care of continuously maintained, fixed and shaped into new forms. Have fun!
This is also the home for the development of a mobile indie game called Electrified Runner. Which has been on hold during the last time, due to several reasons ... but expect it to be picked up and overhauled again.
Electrified